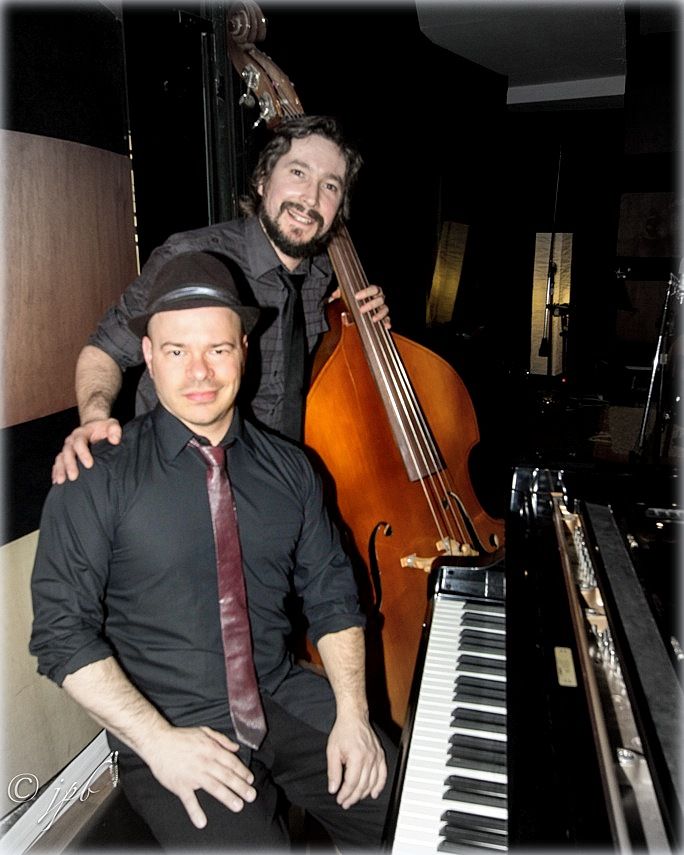 JPS Band is Sylvain Lamothe on double bass and JP Bouffard on piano. The duo has been working together for years as side men to some of the biggest french Canadian headliners. Their true passion though, is jazz. Among many greats, their influences are Bill Evans, Charlie Haden, Oscar Peterson and Miles Davis.
     The duo has finally decided to step out of the shadows and into the spotlight with the release of their debut album ''Introducing''. For the exception of two standards, ''My Funny Valentine'' and ''Summertime'', the Lp is all original Canadian jazz content. Most of the writing credits go to Sylvain and JP who collaborated together on the majority of the tracks. Writing credits also go to singer Ria Reece who wrote the lyrics to ''Mood All'' and ''Anybody Out There?''.
     In regards to instrumentation, the band decided on a minimalist approach, keeping it down to a standard jazz trio with special guest Maxime Lalanne on drums. And for five out of the nine titles, they have included vocals by soul-blues singer Ria Reece. In jazz terms, the album can be considered as ''easy listening'' for the general public. But make no mistake, there are enough chops in here to please even the most seasoned jazz listener.
     ''Introducing'' is the 5th release by the Montreal independent label, Disco Fairy Records. The album was featured on Stingray Music's ''Jazz Now'' on cable TV, as well as ''Jazz Bistro'' and ''Today's Canadian Jazz''.